Comfort, aesthetics and durability are characteristics of designer dining chairs. However, if you are not familiar with designer furniture, it might be difficult to tell what distinguishes a good item from a bad one. Open living spaces are more common now and preferred by more homeowners because it allow them to show off their furniture, particularly their dining set. This is why they give more thought into choosing dining chairs that are not only comfortable to sit in for over an hour during a dinner party, but also attractive in an empty room.
To help you spot a high-quality designer dining chair, read the pointers below.
Robust structure
A dining chair is subjected to a great deal of wear and tear. They are also frequently moved (that is to say, they should be light enough to lift and reposition), and no matter how many times you tell your children not to lean the seat back into their back legs, they still do. With this, you'll want something that's well-made and with a robust structure.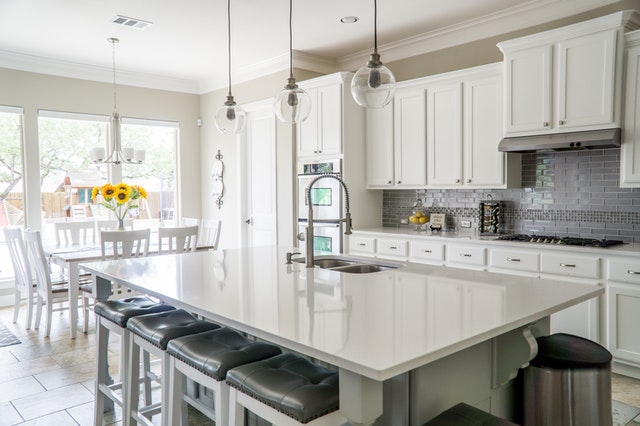 Dining chairs should be durable enough to withstand the weight of a guest during a noisy dinner party or being used as a climbing frame for the kids. When shopping for dining chairs, try to move it around and gently jiggle it to see if it's sturdy. If the back and legs swing or shift, do not buy it since the material is of low quality. You'll also want a dining chair with back support that is comfortable and ideally when reclined accommodate the back's natural curvature.
Comfortable seat
The level of comfort for dining chairs seat is what matters most. The design and materials used can make or break the dining chair seats' comfort. Upholstered chairs add extra touch to your dining table but ensuring the chairs' seat comfort are of the highest quality should be your priority since chairs of lower quality have a low foam density will flatten out and loses its cushiness over time.
You can make a statement with designer dining chairs by looking for those with a firm seat and a gently curved base that tilts backwards. This design encourages good posture and makes it easy to get out of your chair after eating.
Size
The greatest dining chair is one that allows you to sit for hours without having to shift and turn every time. In fact, the ideal chair will make you forget you have already been sitting for a long time. Dining chairs that fit your family and guests' shapes and sizes is considered to be exceptional and high-quality. To check if the chair is of high-quality, measure the seat width and the seat height. Ideally, the width should be 45-55 cm and as for the height, 45-50 cm is recommended.
The dining room is one of the most popular rooms in the home because not only is it a place for us to eat delicious food, it is also where we socialize and catch up with family, friends and guests. That is why, in order to create an appealing atmosphere for family and friends, selecting the right set of dining chairs is crucial.