Building your dream house can be the dream of almost every one of us. We want to have a house of our own according to our choices. We would like to live a peaceful life with a beautiful family and a beautiful house. Some people don't have the dream of having a luxurious house, all they want is to have a house which is spacious enough for their small family but with a peaceful environment.
Few things to consider
The most important thing is to know where to get the money to build the house you need. If you had deposited money in your bank or has saved money in your locker to build the house, you don't have to think about how to get the money. You can simply withdraw the money from the bank and start building the house. When you don't have enough money to build the house, you can apply for a personal loan in a bank. There are few requirements that you need to have to get a loan. If you are eligible, the bank will give you the loan. But it is significant that you pay the loan back within the given period of time. If you can't pay this within the given time, it can lead to many other problems.
It's significant to finalize the plan of the house. There are few things to consider before getting a plan. You have to decide on the number of stories, the number of rooms, the number of bathrooms, the kitchen, the living room and so on. You can hire a professional who can help you get the most appropriate plan for your house. Not only that, but you can tell all your requirements so that they can get the most suitable plan for you. There can be many plans according to the modern builders, so you can see what's the most appropriate plan according to the options you have in your mind.
Getting a land can be the next step. To build a house, you need a land in which you can build the house. If you already own a land, this won't be a problem. When you don't have a land, you will have to buy a land to build the house. It's important to see the place in which you are going to buy the land. There can be lands which are cheap, but maybe this land isn't suitable to build the house you want. It's essential to consider such facts before buying a land.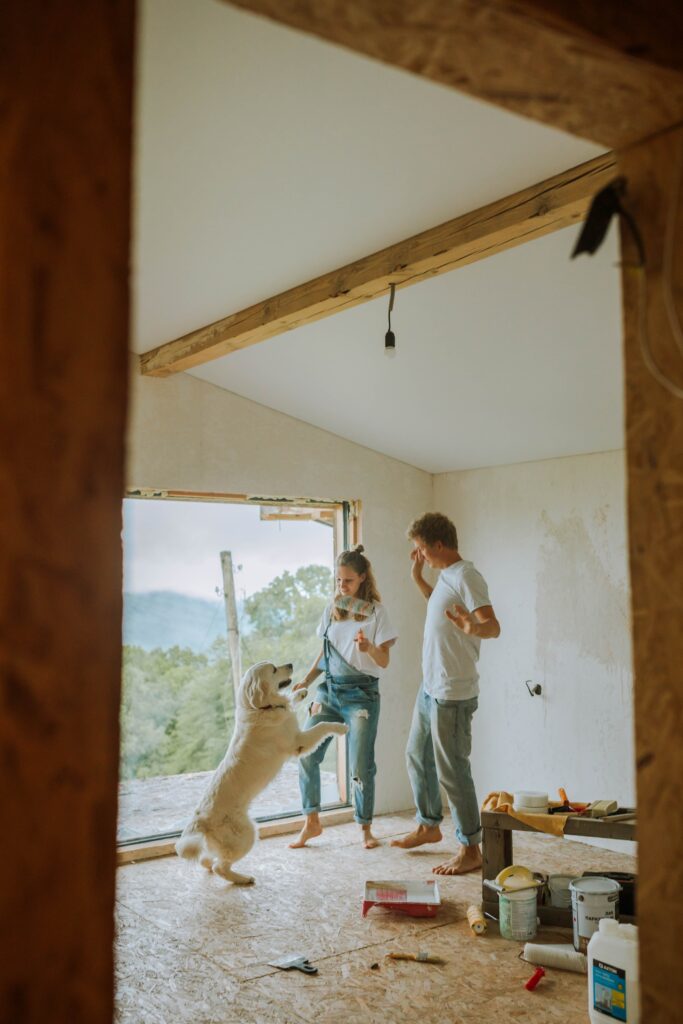 The interior and exterior of the house is how the house will be from inside and outside the house. Planning the interior can be planning the flooring, lighting, color of the walls and so on. There can be different options in different categories, you should select the most appropriate flooring options for you.
Likewise, you can select the most suitable one according to your style sense and affordability.  Exterior also can have different designs according to the tastes of different people. There can be so many classical and aesthetic style of designs